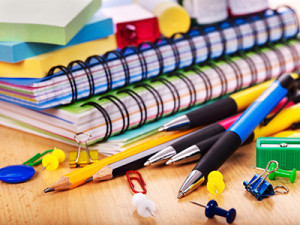 Even at the beginning of summer break from school when kids are dreaming of lazy days at the pool, as a parent, you're probably thinking about the cost of back-to-school supplies and other school-related expenses. Following these informative tips to plan a back-to-school budget will ensure that you have the money you need when autumn comes!
Consult with Your Family
To determine exactly how much school supplies will cost for your kids this school year, call a meeting to discuss it with them openly. An easy way to do this is to put up a whiteboard with the amount you're able to spend. Under that amount place a "needs" column, and a "wants" column. Simply ask your kids what they need and want, and then proceed to list the items on the whiteboard. Research all of these items online with your kids to see if their needs still coincide with their wants having seen the prices for some supplies. If not all of their needs are affordable, you may want to consider taking out a short-term small loan to tackle the cost of supplies.
Check Your Inventory
The fastest way to cut down overall supply costs is to take an inventory of what they already have. For example, if your child claims that they need a new backpack, but the one they already have is in good condition, it would be wise to hold off on that purchase. That way, you'll have extra money for supplies or clothes they might actually need or don't have. You can also involve your kids in making choices between items they want to help tighten your budget even more.
Wait to Shop
Be sure to buy what your kids absolutely need before the school year starts, but then check retailers or supply stores a couple of weeks after school has been in session. Chances are you will be able to get great deals on non-essential items during post-season sales.
By taking these tips into consideration, you might have an easier time establishing a back-to-school budget that won't break the bank. Your kids will get all of the school supplies and clothes they need while you save money in the long run!