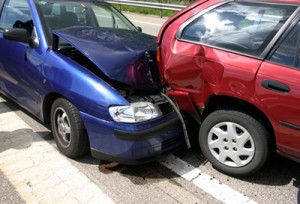 If you ever find yourself involved in a collision with another vehicle, there are a number of things you should do before first contacting your insurance provider. These steps will help keep the situation under control, and they will also help you when it comes time to file your insurance claim.
Establish a Safe Accident Scene: If you find yourself in a minor collision such as a fender bender, make sure that you and other parties involved move off of the road so that traffic isn't a safety risk. However, if your car is inoperable and moving it would cause additional damage, use road flares or some other form of signaling equipment to make yourself more visible.
Obtain Visual Evidence: To provide your insurance company with a literal picture of an accident scene, use your cell phone to take pictures and record video so that your insurer can get a clear idea of what happened. If you have a smartphone, see if your insurance company has an app that allows you to record photos, audio, and video that gets sent directly to them with your claim.
Always Have Insurance Documents On-Hand: Since many states require proof of insurance at all times, chances are that you have yours stored away in your glove compartment. With this information, you'll be able to call your insurance company as soon as possible. An insurance claims adjustor will likely make an appearance soon after the accident in order to make an assessment, so having these documents with you will make the post-accident process a smooth one.
If you follow these steps, the only thing left to do is file a claim with your insurance carrier. They should be available 24/7, so make sure to file as soon as you possibly can after your accident. Car collisions are traumatic experiences on their own, but if you're prepared the insurance aftermath will be a breeze.