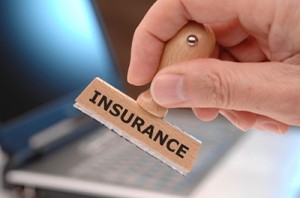 If you or your family happens to own more than one vehicle, chances are that you've considered an insurance policy that accommodates multiple cars. To find out if insuring more than one vehicle under one policy is the right choice for you, we've developed this helpful guide about multiple vehicle insurance policies to help!
The Basics
Vehicle owners are required to have liability insurance to cover damage to property or any injuries incurred in the event of an accident. However, if you are the owner of more than one vehicle, many insurance companies offer to ensure all family vehicles under a single policy. This is especially helpful for households with multiple drivers that require coverage, as well.
How Are Premiums Determined?
Premiums for multiple vehicle insurance policies are generally determined by a number of different factors. One of the more common factors is by calculating which driver is the biggest risk. For example, if you have a teenager and two cars insured under one policy, the policy's premium would be based on your teen driver. This is because teenagers are higher-risk drivers, statistically speaking.
Another way in which multi-vehicle policies are determined is through part-time drivers, depending upon how many are insured. If there are two drivers under the same policy for example, one driver accounts for one half of the premium, while the other driver accounts for the other half.
What Are the Pros & Cons?
Generally, the incentive to sign up for multi-vehicle insurance is that you would get a discount for doing so. It's usually cheaper to insure all the vehicles under one policy instead of insuring them separately. However, one of the cons to multi-vehicle insurance is that the covered cars might have different renewal dates. Some companies will offer to add a vehicle to the policy when their insurance renewal date comes up, but if that doesn't occur, you could face a large insurance bill for every car's separate policy.
Now that you know about the workings of multiple vehicle insurance policies, you should be able to effectively secure an insurance policy that works best for you!