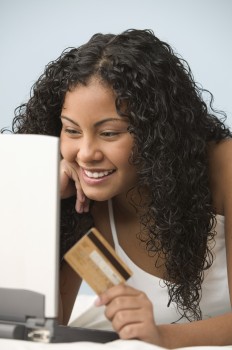 Learning how to manage money wisely takes practice, especially for teens. Spending too much money on a regular basis is arguably one of the biggest obstacles when it comes to setting and sticking to a budget or achieving financial goals. Thankfully, there are some simple and effective ways for teens to cut back on spending while still having enough money to enjoy life.
Exercise Self-Control
In order to avoid impulse purchases, try some of these self-control practices:
Make a list of things you need to buy before going out and stick to that list.

If you're out shopping, set a spending limit. Should you come across something you want to buy that puts you over that limit, wait a few hours or days to see if you still want it.

Set a limit on how much cash you have with you when you leave the house.

Or obtain a prepaid card and put only enough money on it to cover your entertainment spending for one week at a time.
Do Your Research
To make sure that you're getting the most for your money, take a good look at what you're purchasing. Check out product reviews, consult with friends or acquaintances who aree knowledgeable on the subject, compare prices with other retailers or online, and explore similar products. By doing extensive research before making larger purchases, it can lead to impressive savings and better quality. Also, be sure to take advantage of any mail-in rebates and coupons.
Closely Monitor Your Spending
When you pay close attention to all of the purchases you make on a consistent basis, even the smallest ones, you'll be able to establish a solid budget and stick to your limits. A trial run could be to write down every purchase you make over the course of a month. Notice where you spend the most money, and that will help you come up with a plan to change your spending habits.
By following these tips, you or your teen will be able to keep their spending in check and learn more about the value of money. Starting now will help establish good spending and budgeting monetary habits for the future.