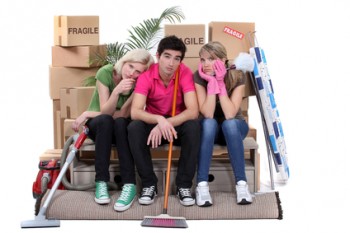 As the fall semester approaches, many college freshmen prepare to pack up their lives to move into a dorm room at their respective colleges or universities. Moving is already considered one of the most stressful tasks a human being can undertake. Combine that with leaving home, learning to navigate a new city, and making new friends can make transitioning from high school to college difficult at first. Thankfully, these college-moving tips should help reduce stress and make the initial transition go smoothly!
Pack Smart
When taking stock of everything you plan on packing, make sure to condense the amount of luggage you'll bring with you. If you need to bring many smaller shoulder bags or a backpack, simply pack smaller items in them. Fragile items can be cushioned with anything from newspaper to plastic grocery bags to prevent damage. This will help you save space and money when packing!
Ask Family and Friends
Moving in to a new space by yourself can be challenging, so don't hesitate to enlist assistance from your friends and family. That way, you'll be able to move hefty items like furniture and large boxes without having to hire somebody else to do it for you. As a courtesy, repay your helpers with a dinner out or pizza afterwards. It's less expensive than hiring movers and is more fun!
Don't Shop Right Away
It can be tempting to go shopping for necessities right before you move into your dorm room or your apartment, but it's in your best interest to wait until after you're settled. Otherwise, you run the risk of buying something you might not need, which means spending more than you have to. Wait to go shopping with your roommates or your family once you're settled. This will allow you to know exactly what to purchase and enable you to split the cost of shared necessities.
Final Touches
Once you have all of your items moved into your living space, map out where you will be putting everything before unpacking. This helps avoid clutter and allows you to arrange any furniture you have in a way that maximizes space and comfort. Also, be sure to decorate your dorm or apartment after all the large items are placed. If you take these moving tips into consideration, you'll be able to start your new college life quickly with less stress!