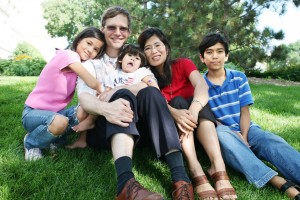 You and your family don't have to break the bank this summer when it comes to finding outstanding entertainment while on a budget! There are plenty of fun, family-friendly entertainment options to be had, and these tips will help you find them.
Discount Movie Theaters and the Library
Instead of spending a fortune to see a new movie during its opening week, simply wait a bit to view the movie at a discount theater or for free from your local library. In addition, many libraries will order a movie on DVD as soon as it's available if they don't have it in stock so patrons can check it out to view at home.
Yearly Passes and Free Days for Learning Centers
Check your favorite museums and the local zoo for free days that might be coming up. They might not come around as often as you'd like, but to visit without having to pay the admission means that more money can be spent on a meal out or another activity afterwards! It's also a worthwhile investment to researching prices for yearly passes for the zoo, museums, and even theme parks. If you and your family visit often enough, it will easily cover the cost, and you won't feel pressured to see everything in one day.
Community Events
Many communities host various events during the summer at a discounted price or for free. Check your local events calendar online to see if there are any concerts, car shows, or festivals that are kid friendly. Not only is this a great way to enjoy family-friendly entertainment for less, it allows you to connect with your community, too! These events could also include high school and community college games.
Don't Forget the Park
Local parks not only have the space for to kids to run around, but sometimes offer playgrounds, sports fields and courts, and occasionally small interactive fountains for little ones to splash in during hot summer days. Make sure to search the Internet for parks in your area.
Having a great time with your family doesn't have to cost a fortune. If you take these tips to heart, everyone is sure to have fun on the cheap!