Before you approach your golden years, it's in your best interest to take intelligent measures when planning for retirement. You'll want to have enough money set aside to take care of yourself after you've retired and potentially leave a legacy for your loved ones to enjoy. Here are steps you should take to secure your financial plans.
Define Retirement for You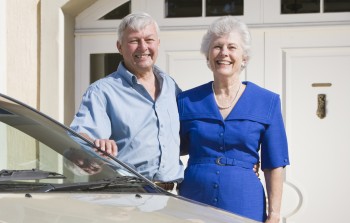 When you think about retiring, chances are you daydream about what your life will be like in the future. To make your retirement match your dreams, start by writing down the financial objectives you wish to accomplish with the most important goals first. Don't worry about your budget, but concentrate on your specific goals. Once you've created your top five objectives, start to think practically about these objectives. The more exact you are about your goals, as well as your monthly and annual expenditures, the more accurate your plans will be.
Determine How Long You Need to Work
As you explore your retirement goals, keep in mind how long you'll have to work to achieve them. A cost-benefit analysis will give you a more precise idea of your finances going into retirement. By taking your lifestyle and preferences into account, you might have to forego some goals in order to retire with financial security as opposed to working well into your golden years and risking your health. Make the effort to weigh the perks and disadvantages of the amount of work you'll need to meet your objectives sooner rather than later.
Make Your Preliminary Retirement Budget
The most important thing to take care of when planning for retirement is your budget. Your budget needs to account for how much money will be coming to you, how much your retirement goals will cost, and how much debt you have. Track your current income and expenses, then determine how much it will cost to support your current lifestyle after retirement. Be sure to take unexpected costs and emergencies into account. If you have incurred debt, make monthly payments to absolve it as part of your budget.
Research Online and Network Through Social Media
Even when you're retired, it's still important to build and maintain a network of individuals close to you. Online networking is an easy way to showcase your talents to those who might be able to help you with your retirement. To get started, develop a networking strategy. It could be as simple as browsing your favorite social media sites each day and starting conversations with community leaders or heads of organizations. Be prepared to answer questions from people who want to use your experience to contribute to a cause. That way, you'll be able to maintain an active lifestyle despite the fact that you're no longer working.
With these smart tips available to you, planning for retirement isn't as difficult as you might think.